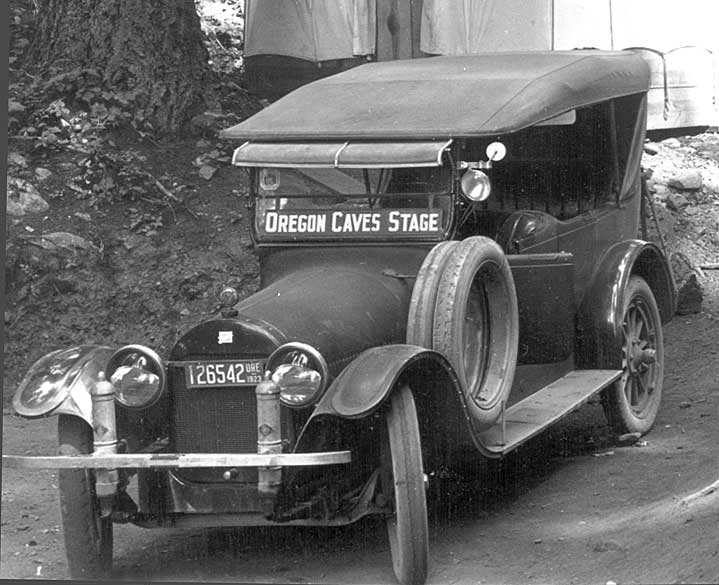 1920 Buick Touring description:
Oregon Caves Buick
Starting in 1922, this stout vehicle carried passengers from the Chamber of Commerce in Grants Pass up to the Oregon Caves along a newly completed narrow dirt road. Image probably taken in May 1923. Note the condition of the tires, and two-wheel brakes! The cylindrical structures on the front are extra-duty hydraulic shock absorbers.

Friends of the Oregon Caves works to preserve Oregon Caves history. Thanks, Jay Swofford.