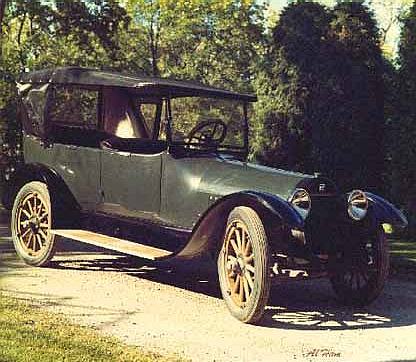 1918 Buick description:
Still 2-wheel brakes. Both four- and six-cylinder engines were offered.
This is a 1918 model year car, here. The following year, 1919, was the last year Buicks were "built by Chrysler". That is to say, it's the last year that Walter P. Chrysler was president of the Buick company. A recent biography of Walter Chrysler, by Vincent Curcio, detailis his origins as a locomotive mechanic and his time as a Buick company man. It's well worth reading. Check your library or locally-owned bookstore.