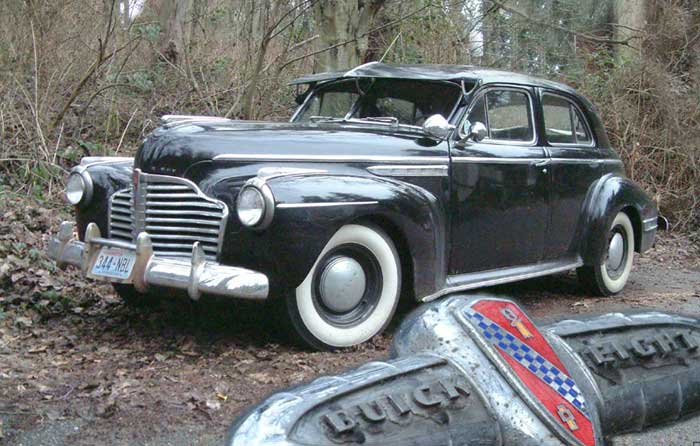 1941 Buick description:
Saved from the Crusher!!
Our correspondent spotted this sleeper in the back of a carlot in Seattle, and for $800 became the third owner. Documented, original, complete -- and running fine after a bit of attention. This one was named Black Betty by the son of the original owner.